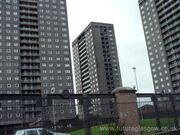 Albion was a high rise estate in Ibrox in Glasgow's Govan district. There were three 21 storey tower blocks:
They were approved in 1963 and are located near Ibrox Stadium, home of Glasgow Rangers FC. At present, the blocks are all demolished.
It was one of five estates focussed on in Pearl Jephcott's study 1968 study, "Homes in High Flats".
Ad blocker interference detected!
Wikia is a free-to-use site that makes money from advertising. We have a modified experience for viewers using ad blockers

Wikia is not accessible if you've made further modifications. Remove the custom ad blocker rule(s) and the page will load as expected.