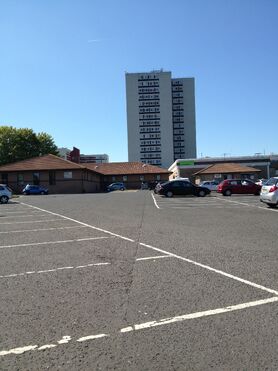 Crowhall Towers is a 16 storey tower block in the Felling area of Gateshead. The block has the Greahound Pub on the ground floor.
Crowhall Towers was built using the Larson-Neilson construction system, and was orgiainally part of a larger development with 6 seven storey maisonette blocks with deck access between them, only 2 of these maisonette blocks remain as the other 4 blocks (known as St Oswald's Court were demolished in 1987.
Ad blocker interference detected!
Wikia is a free-to-use site that makes money from advertising. We have a modified experience for viewers using ad blockers

Wikia is not accessible if you've made further modifications. Remove the custom ad blocker rule(s) and the page will load as expected.