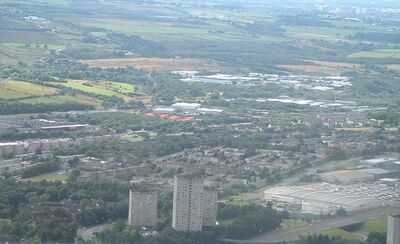 Elliot House is one of twelve tower blocks in the Scottish New Town of Cumbernauld. It is 34 metres in height. It is situated in the Kildrum area next to the busy dual carriageway that leads from the M80 upto Cumbernauld Town Centre. Elliot House was demolished in July/August 2017
Ad blocker interference detected!
Wikia is a free-to-use site that makes money from advertising. We have a modified experience for viewers using ad blockers

Wikia is not accessible if you've made further modifications. Remove the custom ad blocker rule(s) and the page will load as expected.