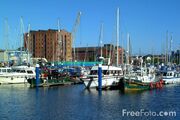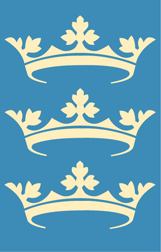 Hull
is a city in East Yorkshire. The inner city has a population of over 250,000, with a LUZ (Larger Urban Zone) of over 573,000, making it the 16th largest city in the UK, it is also classed as a city region 'Hull and Humber'. The city is situated on the north bank of the Humber estuary, and is approximately 20 miles inland from the North Sea. The full title of Hull is 'Kingston upon Hull' and its emblem is the 3 crowns.
The city suffered severe bomb damage during World War 2, and during the post war period was rebuilt, leading to the construction of numerous tower blocks and council estates across the city.
The city is a maritime city and handles millions of tonnes of goods through its busy docks each year. Additionally, it has a large manufacturing and food processing base.
Chav Estates in Hull:
Ad blocker interference detected!
Wikia is a free-to-use site that makes money from advertising. We have a modified experience for viewers using ad blockers

Wikia is not accessible if you've made further modifications. Remove the custom ad blocker rule(s) and the page will load as expected.