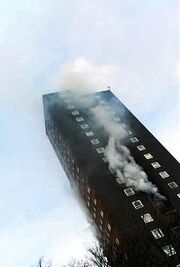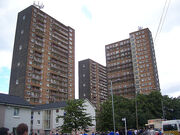 Ibroxholm is a high rise estate in Ibrox, in the Govan district of Glasgow's south side. The housing scheme consists of three 22 storey tower blocks and a few rows of tenements and terraced Dwellings are a mixture of flats and maisonettes. The blocks are to receive funding for refurbishment in the near future. The low rise housing has alrady been refurbished.
tower blocks
Edit
Ad blocker interference detected!
Wikia is a free-to-use site that makes money from advertising. We have a modified experience for viewers using ad blockers

Wikia is not accessible if you've made further modifications. Remove the custom ad blocker rule(s) and the page will load as expected.