Kings Meadows is a 12 Storey Tower block in the Cruddas Park Estate in Newcastle upon Tynes' westend.
The block sits with its sister block Haughton Court off Brunel Terrace and was built in 1961, and (as of June 2012) is in the process of being demolished.
The blocks last owner was the local housing association; Your Homes Newcastle.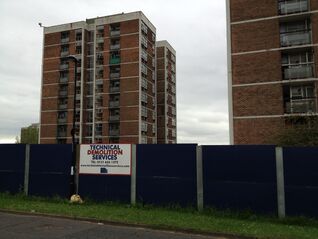 Ad blocker interference detected!
Wikia is a free-to-use site that makes money from advertising. We have a modified experience for viewers using ad blockers

Wikia is not accessible if you've made further modifications. Remove the custom ad blocker rule(s) and the page will load as expected.