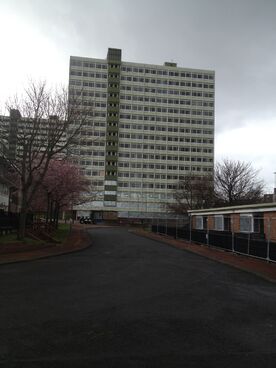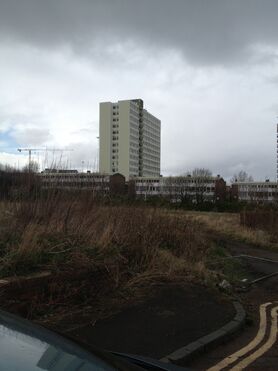 Monk Court is a 16 storey tower block on Lindisfarne Drive in The Chandless Estate of Central Gateshead. The Tower block is owned and managed by Gateshead Housing Association.
Demolition
Edit
In 2010 the decision was made to demolish the entire Chandless Estate as it would have cost too much to update the Estates properties.  
Thompsons of Prudhoe gained the contract for demolition, and demolition commenced in early 2013.
The Chandless Estate was constructed between 1962 and 1963. The estate comprises of three multi storey blocks (Abbot Court , Monk Court and St Mary's Court , twelve maisonette blocks and one block of bungalows. All of the properties on the estate are of a non-traditional construction with prefabricated elements..
Ad blocker interference detected!
Wikia is a free-to-use site that makes money from advertising. We have a modified experience for viewers using ad blockers

Wikia is not accessible if you've made further modifications. Remove the custom ad blocker rule(s) and the page will load as expected.