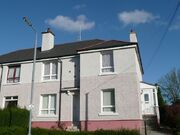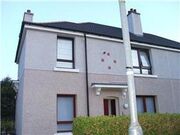 Mosspark is a housing estate in Glasgow's south side. It is bordered by Pollok to the east, Cardonald to the west, Crookston to the south and Dumbreck to the north. It was one of the first housing estates to be built in the city between 1921 and 1923. Knightswood was also built at this time and housing in both areas are similar. Cottage flats and semi detached housing was built. A deliberate departure from tenements as Glasgow City Council tried to decrease the density of the city. By the 1950s however, cost cutting and lack of space meant that tenements were built in Mosspark. There are high rise estates at:
Ad blocker interference detected!
Wikia is a free-to-use site that makes money from advertising. We have a modified experience for viewers using ad blockers

Wikia is not accessible if you've made further modifications. Remove the custom ad blocker rule(s) and the page will load as expected.