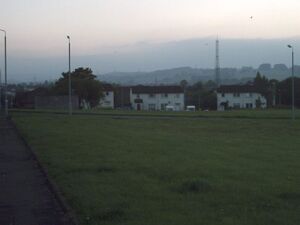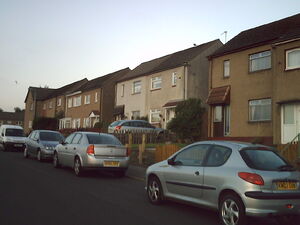 North Road formerly had ten 5 storey blocks of flats in a dense housing estate in Quarrelton, Johnstone. They were built in the early 1960s. North Road also seen terreaced housing and end terraced flats built. Quarrelton is largely an affluent area of Johnstone with it's Victorian villas and recent private estate on Park Road. When the flats were built home owners voiced concerns that their houses valuations would drop with such a concentrated number of council houses being constructed on their doorstep. The scheme went ahead anyway and the area did obtain a bad name due to anti social residents in the new council scheme. The flats were demolished in 2003 and the area is still wasteland at the time of writing (2007 although there has been a recent proposal to turn the area into a large sheltered housing complex.
For an aerial view of the now demolished estate click on the following link:[1]
Ad blocker interference detected!
Wikia is a free-to-use site that makes money from advertising. We have a modified experience for viewers using ad blockers

Wikia is not accessible if you've made further modifications. Remove the custom ad blocker rule(s) and the page will load as expected.