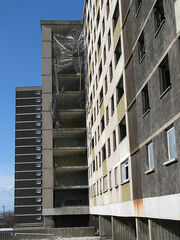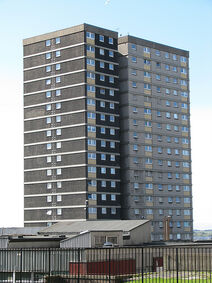 This article is about the estate in Edinburgh, and should not be confused with Sighthill (Glasgow).
Sighthill is a high rise housing estate in the west of Edinburgh, Scotland. It was constructed in the 1960s and was originally dominated by four tower blocks:
The estate has suffered from social problems and poor construction, therefore the entire section north of Calder Road (sometimes referred to as North Sighthill) was condemned for demolition in 2007. Broomview House was first to be demolished in September 2008. The remaining three tower blocks followed in September 2011, in addition to all low-rise housing which was demolished by the end of Summer 2011 to make way for hundreds of new houses.
Ad blocker interference detected!
Wikia is a free-to-use site that makes money from advertising. We have a modified experience for viewers using ad blockers

Wikia is not accessible if you've made further modifications. Remove the custom ad blocker rule(s) and the page will load as expected.