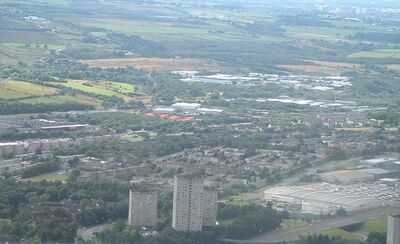 Stuart House is 55 metre tall tower block in Cumbernauld, Scotland. It is the tallest of the twelve tower blocks in the town. It is situated in the Kildrum area next to the busy dual carriageway that leads from the A80 up to Cumbernauld Town Centre. Stuart House is due to be refurbished along with the rest of Cumbernauld's and North Lanarkshire's tower blocks.
Ad blocker interference detected!
Wikia is a free-to-use site that makes money from advertising. We have a modified experience for viewers using ad blockers

Wikia is not accessible if you've made further modifications. Remove the custom ad blocker rule(s) and the page will load as expected.