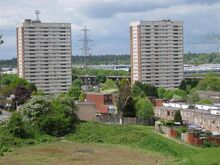 The Upper Firs was a 3.46 acre/1.4 hectare council estate centred around Shawsdale Road in the southern portion of the Firs Estate in Bromford, Birmingham. Plans for the estate were approved in 1956 and included five 8 storey tower blocks providing a total of 160 flats. They were constructed through the late 1950s by Stubbings using the Truscon construction method. The Upper Firs was one of three estates merged together into the larger Bromford estate, the other two being the Firs Estate and Bromford Bridge.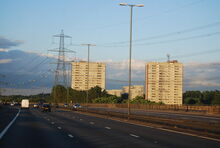 By the late 1990s, the estate had fallen into disrepair with the tower blocks being particular cause for concern. The flats were structurally defective and not capable of economic repair. The former Cabinet Member for Housing approved the clearance of the tower blocks on 31 October 2002. Demolition of the five blocks of flats was completed in August 2005. Social Care and Health assessed the site for use for extra care sheltered housing and/or a special care centres, but it was not considered to be suitable. Demolition of Rowan Hall, a former tenant's hall, was completed in March 2006.
Bromford tower blocks
Edit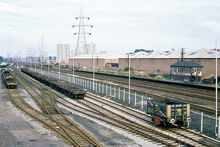 Bromford Bridge - 10 tower blocks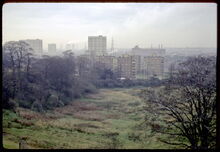 Firs Estate - 5 tower blocks
Upper Firs - 5 tower blocks
Ad blocker interference detected!
Wikia is a free-to-use site that makes money from advertising. We have a modified experience for viewers using ad blockers

Wikia is not accessible if you've made further modifications. Remove the custom ad blocker rule(s) and the page will load as expected.